Health Vs Wealth or Health is wealth
Admin_TaDo
November 5, 2020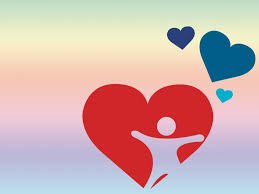 For years, people have considered wealth over health. However, in my experience, health and wealth go hand-in-hand.Though sometimes it may look like without wealth, we can't achieve anything in life; one must remember that only when we have excellent health can we make as much wealth as we'd like to.
Health is the cornerstone that you use to expand on some other significant capital.  You can't build prosperity without fitness. And I don't just talk about money. One should pay more attention to the wealth of life – experiences and cater to one's spiritual and emotional health.
When we focus entirely on health, we focus less on the negative aspects of life. The more time you spend on living, the less time you have to concentrate on succeeding. Not that the desire to succeed is undermining, but we live our lives to the fullest when we live each day as it comes.
Health is essential to understand and enjoy all other vital aspects of life. In reality, in most countries — specially developed countries — health is valued on par with material belongings. That's because without well-being, not only are people, households, and societies unlikely to thrive, but evidence suggests that they can reverse on the scale of prosperity.
Money can buy a lot of stuff in life, but it can't buy fitness. Money may be necessary to purchase treatments, but the enjoyment of life — the opportunity to feel pleasure and share it with others — is not for sale at any expense. Your well-being is not the condition of your body; it is about the state of your body, mind, and spirit as an interconnected whole. And what you do with this seamless whole that you call You specifically influences your wealth experience.
Nowadays, there is a rapid rise in competition in the economy when the world is continually changing. People are trying to maintain their jobs and fix their problems with bread and butter, ignoring how vital their well-being is in a competitive setting. Overwork can lead to health issues such as fatigue, elevated risk of hypertension, and other health problems. With the nation pouring resources into science, a solution remains undiscovered.
It points out that the road to a life of prosperity is the same as the road to an integrated well-being life. Eat right, have a realistic perspective on life, cultivate your mind and spirit, enjoy all you have, smile always, and be kind.